About Nick Chimienti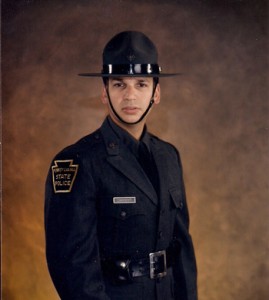 Nick entered the Pennsylvania State Police Academy in September of 1985 and went on to be a 27 year veteran of the Pennsylvania State Police, including a 3 year fulltime detachment to the FBI Joint Terrorism Taskforce after the "Attack on America" on September 11, 2001. During that time Nick investigated International, National and State terrorism subjects after obtaining a "Top Secret" clearance. Nick was also a supervisor for seven years in the Criminal Investigation unit at Troop H, Harrisburg and spent his last year supervising the PSP team at Hollywood Casino in Grantville. Nick has extensive experience with using computers, social media and surveillance cameras. He has a vast knowledge of Dauphin County critical infrastructure and courthouse procedures. Nick has proven strong interpersonal relationships with hundreds of Federal, State and Local Law Enforcement Departments throughout Pennsylvania and the United States in exchanging intelligence information regarding Safety and Security.
After his retirement from the State Police in 2012, he began work as a Court Security Officer, working with the US Marshals at the Federal Building in downtown Harrisburg. For the last three years, Nick has been responsible for the security of the courtrooms, the Federal Judges and their staff, ensuring no weapons enter the courthouse and assisting with the security of prisoners at the Federal Courthouse.
Nick has participated in more than 93 extensive Training and Development programs conducted by: FBI, Department of Homeland Security, Drug Enforcement Agency, FEMA, U.S. Marshalls, PA State Police, Maryland State Police, New Jersey State Police, and others.
Nick grew up in Chambers Hill, lived for many years in Rutherford, and currently lives in Lower Paxton Township. Nick has been married to his wife Kathy for 18 years and they have two children. He is currently an active volunteer for youth Football and Baseball in the Central Dauphin School District.
Nick believes in keeping up to date with current trends and has been an advocate and implementer of technology throughout his entire career. Nick will continue to seek more efficient and cost effective ways to operate the office of Sheriff. His qualifications will strengthen and enhance the success and goals of the Sheriff's Office by leveraging 27 years of law enforcement professionalism, integrity, and proven trustworthy experience to the Dauphin County Sheriff's Office. Initially Nick would like to create an "In House" field training program by designating a Field Training Officer which is currently missing from the agency.
Nick's goal is to be fiscally responsible, while maintaining and ensuring the safety and security of the courthouse and the citizens of Dauphin County. He is hoping to be part of the great team at the courthouse and use his 30 years of experience and continue to protect and serve the citizens of Dauphin County. Nick wants to ensure that Accountability, Professionalism, Integrity, and Respect remains within the Dauphin County Sheriff's Office.